Home
/
Kitchen
/
MEGAWISE 80kPa Vacuum Sealer, One-Touch Automatic Food Saver with Dry Moist Fresh Modes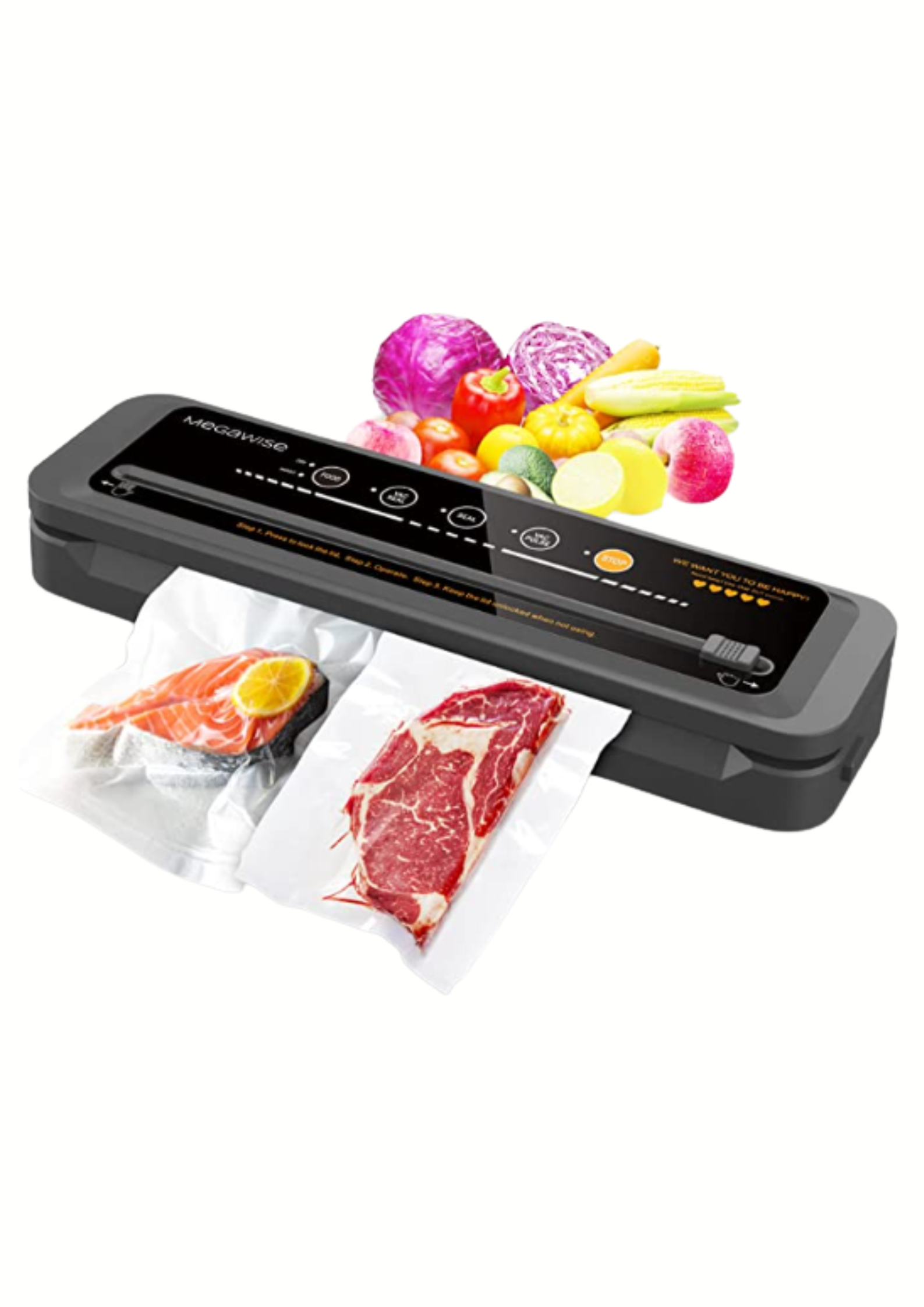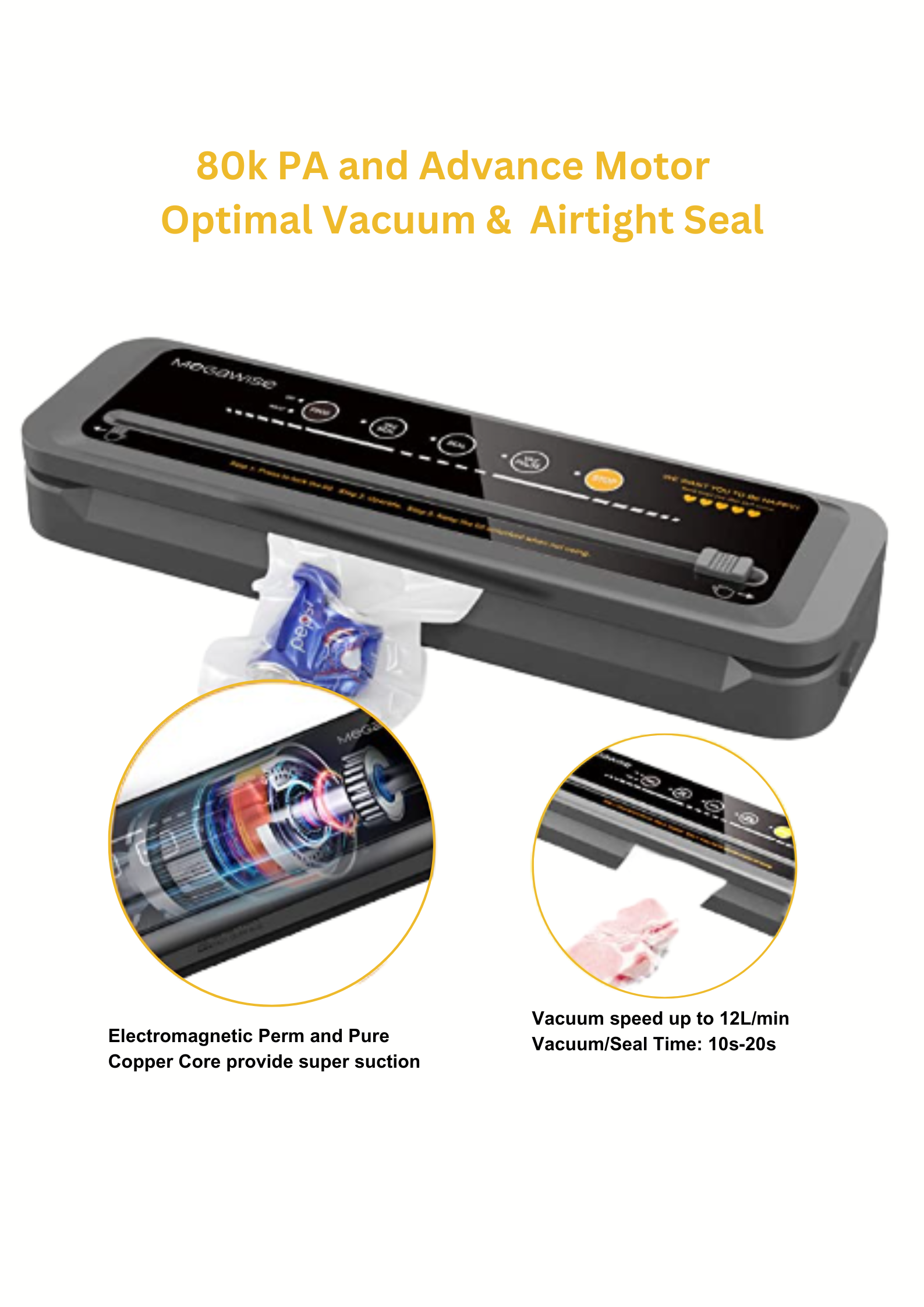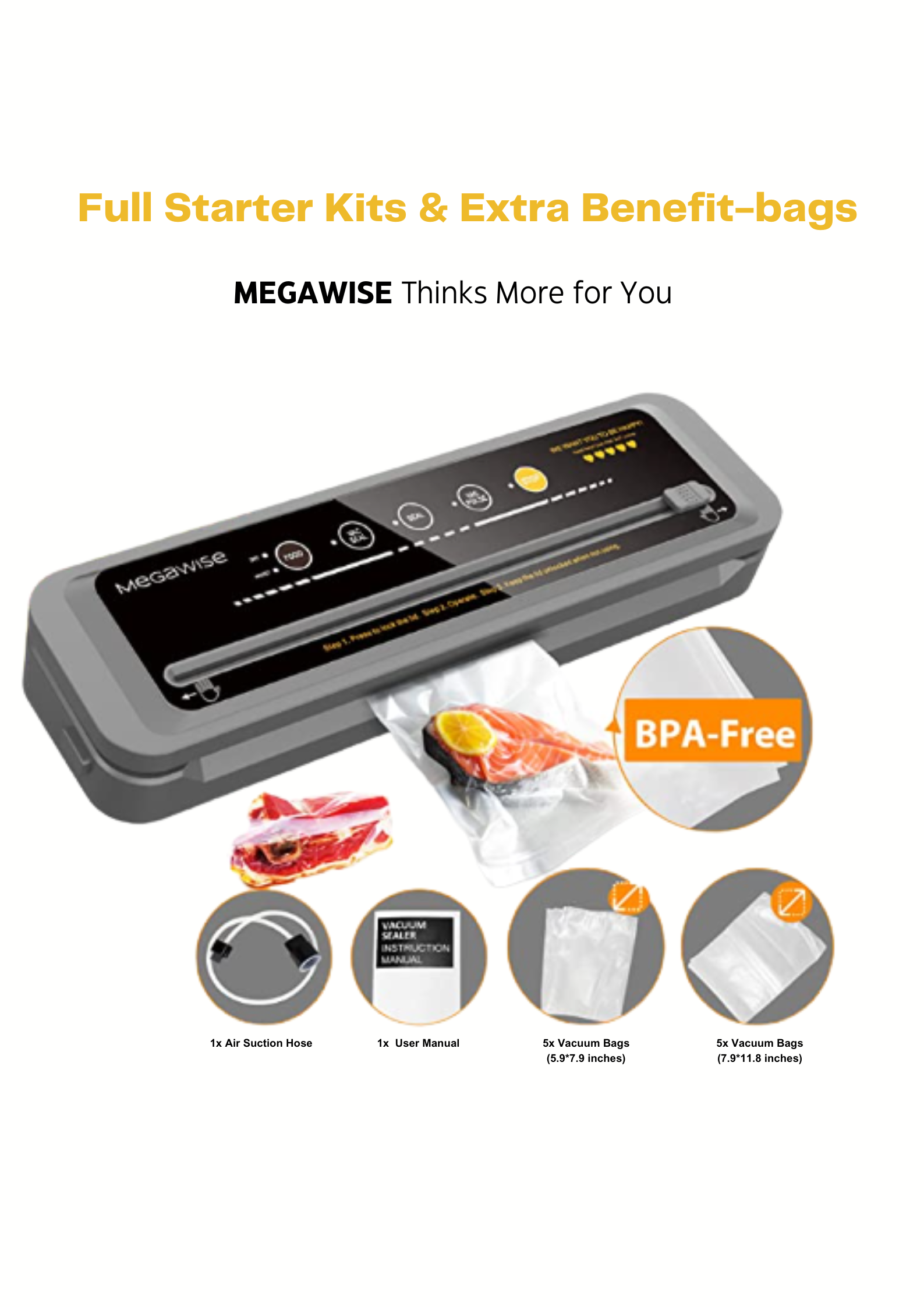 MEGAWISE 80kPa Vacuum Sealer, One-Touch Automatic Food Saver with Dry Moist Fresh Modes
In stock
Description
【The Ideal Gift for Your Loved Ones】Megawise's vacuum sealer ensures quality and freshness, extending food life up to five times longer. It's a thoughtful gesture of assurance, perfect for those you care about during these unique times.
【80Kpa Superior Suction】Experience 80Kpa of powerful suction along with a top-notch heating wire, ensuring an optimal vacuum level and airtight seal in just 10-20 seconds. With the Megawise vacuum food sealer, preserve the quality and extend the freshness of your food. Say goodbye to ice crystals and wasted food in the refrigerator and embrace a smarter way to save.
【One-Touch Operation & Two Specialized Modes】With just a touch of the Vac/Seal button, vacuum your food in 10-20 seconds. It's that quick and simple! Select from two specialized modes: 'Dry' for solid items and 'Moist' for wet food. These tailored settings offer careful protection, giving you the perfect preservation solution for every type of food.
【Compact Design with Versatile Functions】This sleek vacuum food saver machine, at just 15.24.12.3 inches and 2.3 pounds, adds style without taking up too much space in your kitchen. It's not just for sealing bags - use the external vacuum function for jars, containers, and even wine bottles, adding even more utility to this elegant tool.
【Complete Starter Kit & Extended Warranty】Get started right away with the Megawise vacuum sealer, complete with a cutter, 10 pre-cut vacuum bags, an extra lower gasket, and an external vacuum hose. Proudly USA ETL Certificated, we back this product with a 1-year warranty and 24/7 online customer service, ensuring that we're always here for you.
1. Plug the cable of your cell phone or tablet into one of the two USB charging ports. 2. Press the power button.