Home
/
All Products
/
MEGAWISE Mini Projector, 5000Lux Movie Projector, 1080P and 200" Screen Supported L21 Video Projector, with 2xHDMI/2xUSB Ports, Compatible with TV Stick, Video Games, Smart Phone, HDMI,USB,VGA,AUX,AV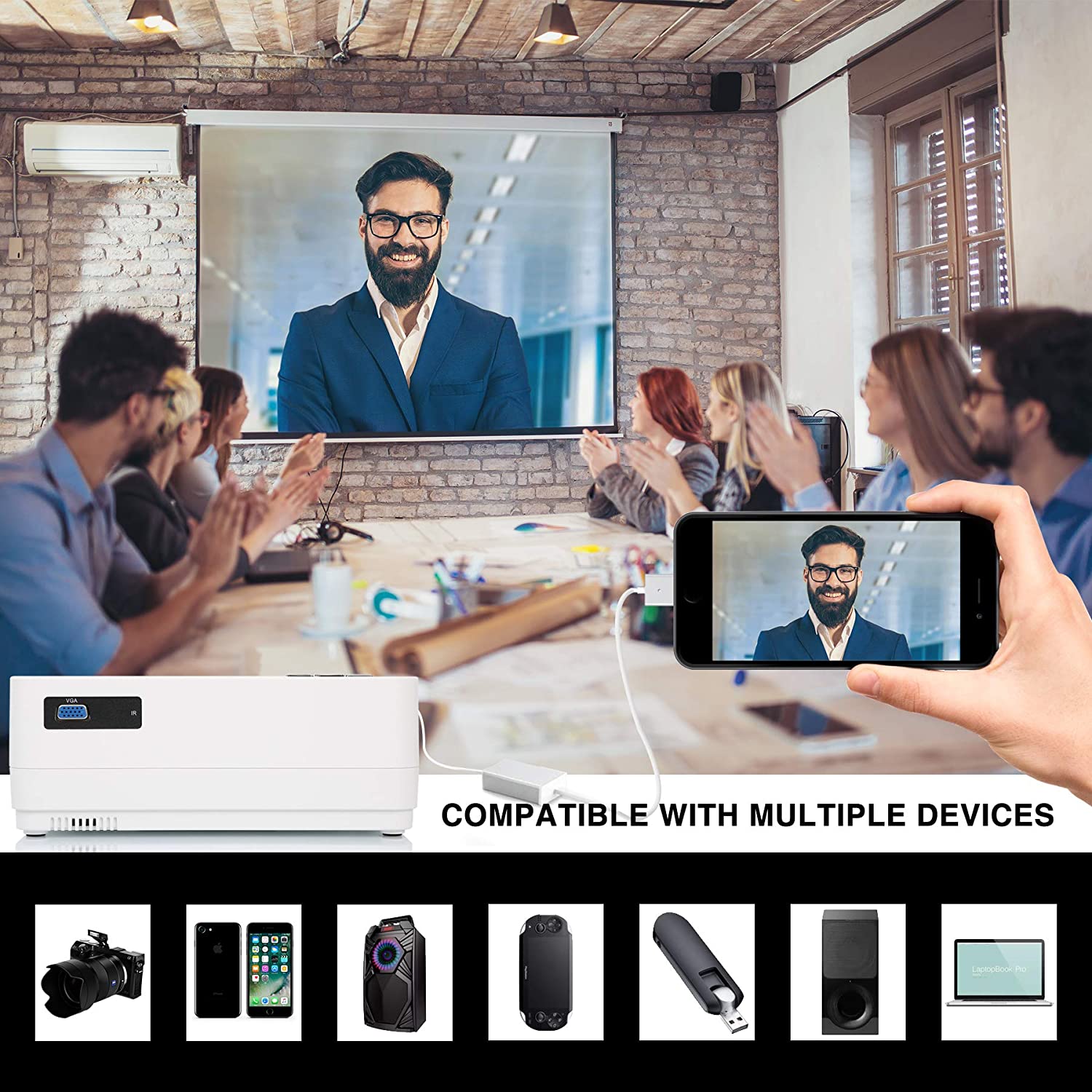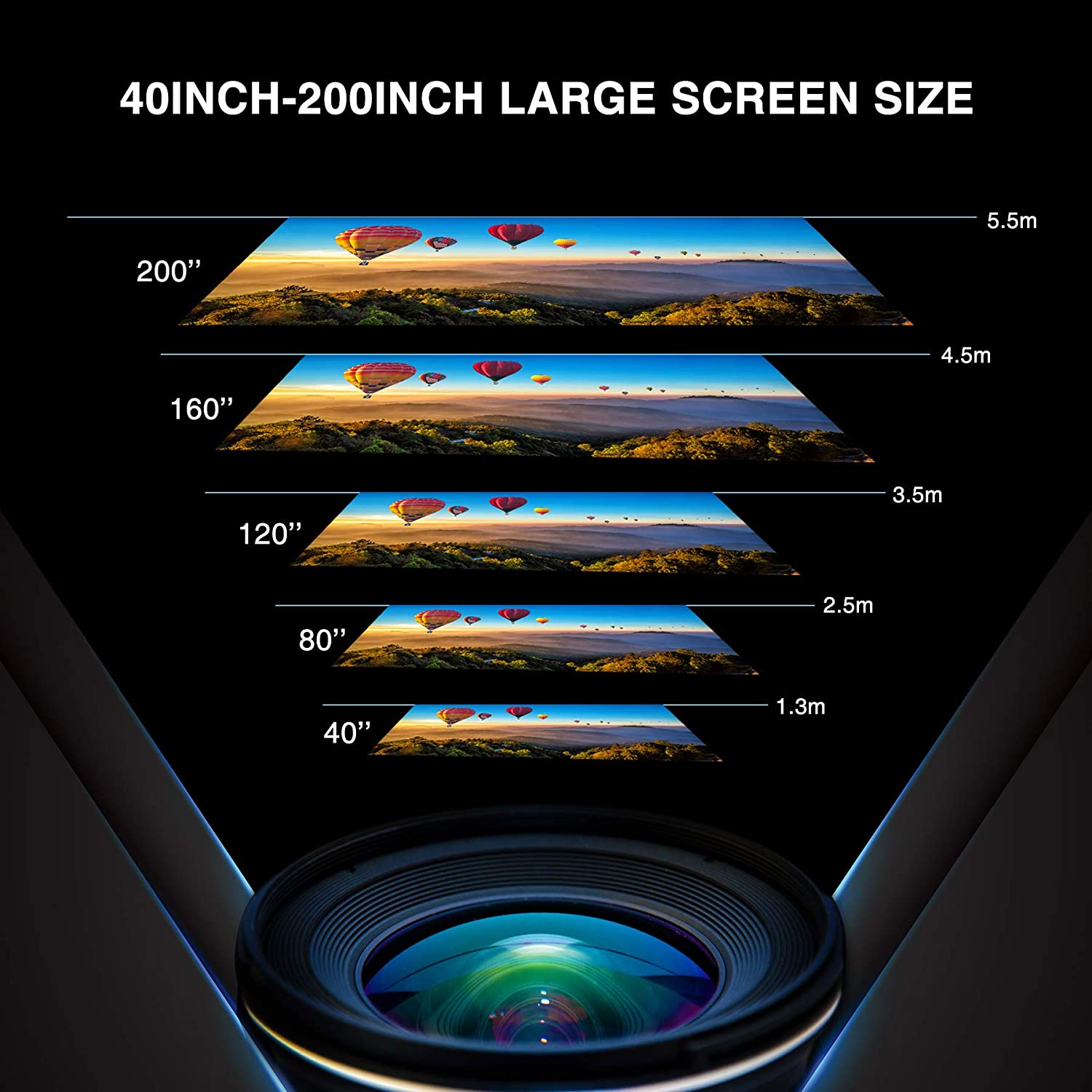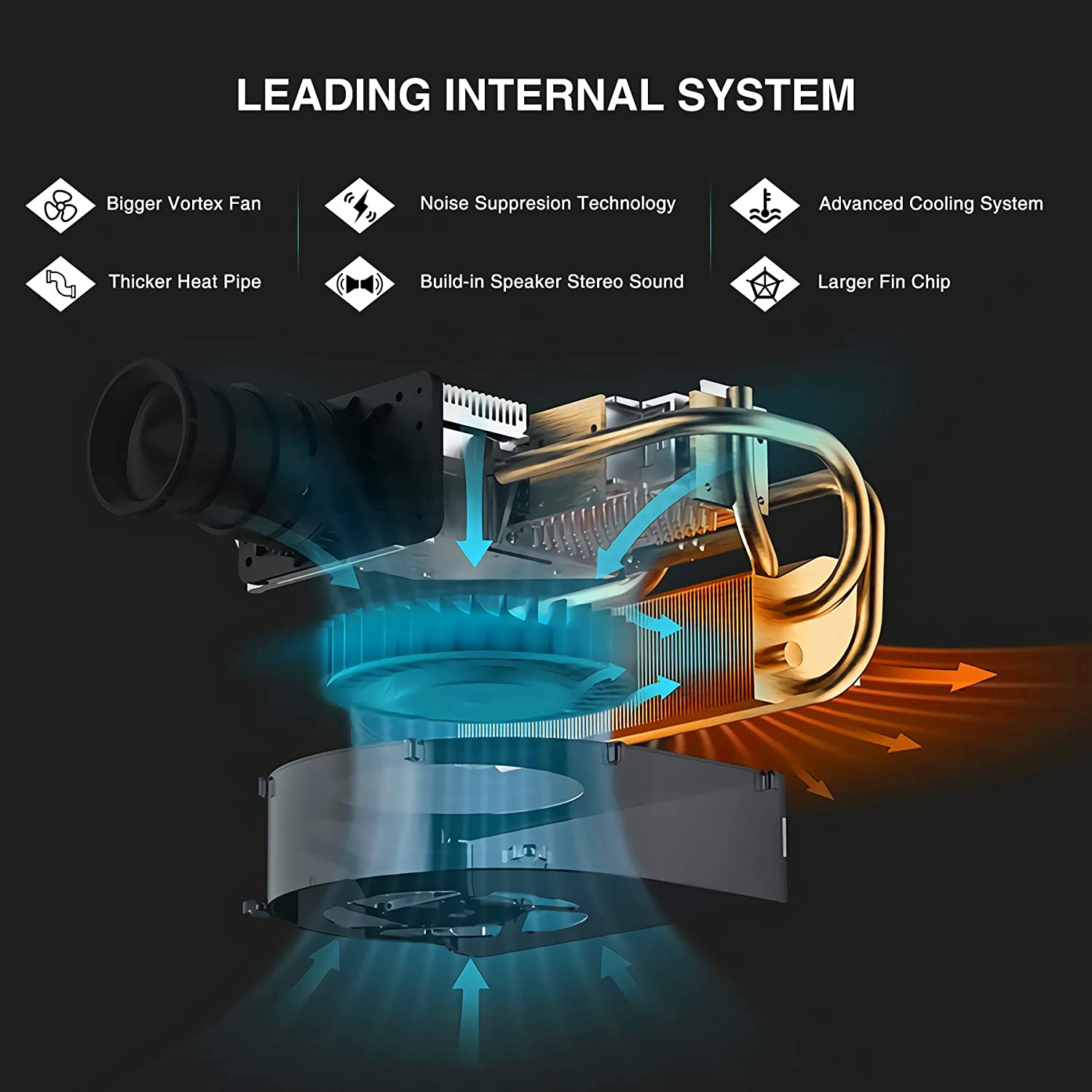 MEGAWISE Mini Projector, 5000Lux Movie Projector, 1080P and 200" Screen Supported L21 Video Projector, with 2xHDMI/2xUSB Ports, Compatible with TV Stick, Video Games, Smart Phone, HDMI,USB,VGA,AUX,AV
In stock
Description
【SUPER BRIGHT AND CLEAR】With brightness of 180ANSI-5000Lux and contrast ratio of 3000:1, MEGAWISE projector enables to deliver brighter and clearer videos or photos to reach excellent viewing experience. The picture quality is phenomenal, even in a relatively bright environment. It even has native solution of 720P, which has been much higher than most mini projectors on the market. You can enjoy movies at home easily instead of going to theater.

【TOP-NOTCH VIEWING EXPERIENCE】MEGAWISE portable video projector can support 1080P full HD resolution files. It can show images up to 200inches, which is also much bigger than other movie projectors. The projection distance is 1.3m-5.5m, and the optimal distance is 5.9ft-6.6ft to get optimum views. Such an affordable cinema-like powerhouse.

【MULTIMEDIA PORTABLE PROJECTOR】: MEGAWISE mini projector is compatible with Smart phones, TV Box, TV Stick, Laptops, Tablets, PS4, Speakers, Blue-ray DVD players, USB Flash Drives and Media players . NOTE: When connected with smart phones, a Wi-Fi display dongle or HDMI adapter (not included) is required. It is not only a projector, but also can play as a TV/ game player/theater/sound etc.

【NOISE SUPPRESSION AND STEREO SOUND】MEGAWISE projector is designed with intelligent noise reduction system. It is equipped with thicker heat pipe, bigger vortex fan and larger fin chip to reduce noise, so you won't get disturbed while enjoying movies. It has a stereo speaker that is made into the projector and is quiet sufficient for indoor use.

【GOOD GIFT IDEA】MEGAWISE portable projector is the first consideration when choosing presents for families or friends. Smart phones and TV stick can be easily connected with the projector. With the video projector, your family can take it outside for family cookouts and just fun in the backyard.
Authorized Amazon Store: Heausa
Attn: shenzhenaideruilakejiyouxiangongsi-danxiaojuan
Add: henggangjiedao7038haoshuijingzhichengshangyeCduan1qu231fang
longgangqu shenzhen, China 518000
TEL: +8618576632781
E-mail: heausa@163.com
1. Plug the cable of your cell phone or tablet into one of the two USB charging ports. 2. Press the power button.