Home
/
All Products
/
MegaWise Pro Titanium Reinforced 3-in-1 Immersion Hand Blender, Powerful 1000W with 80% Sharper Blades, 12-Speed Corded Blender, IncludingWhisk and Milk Frother (3-in 1 Black)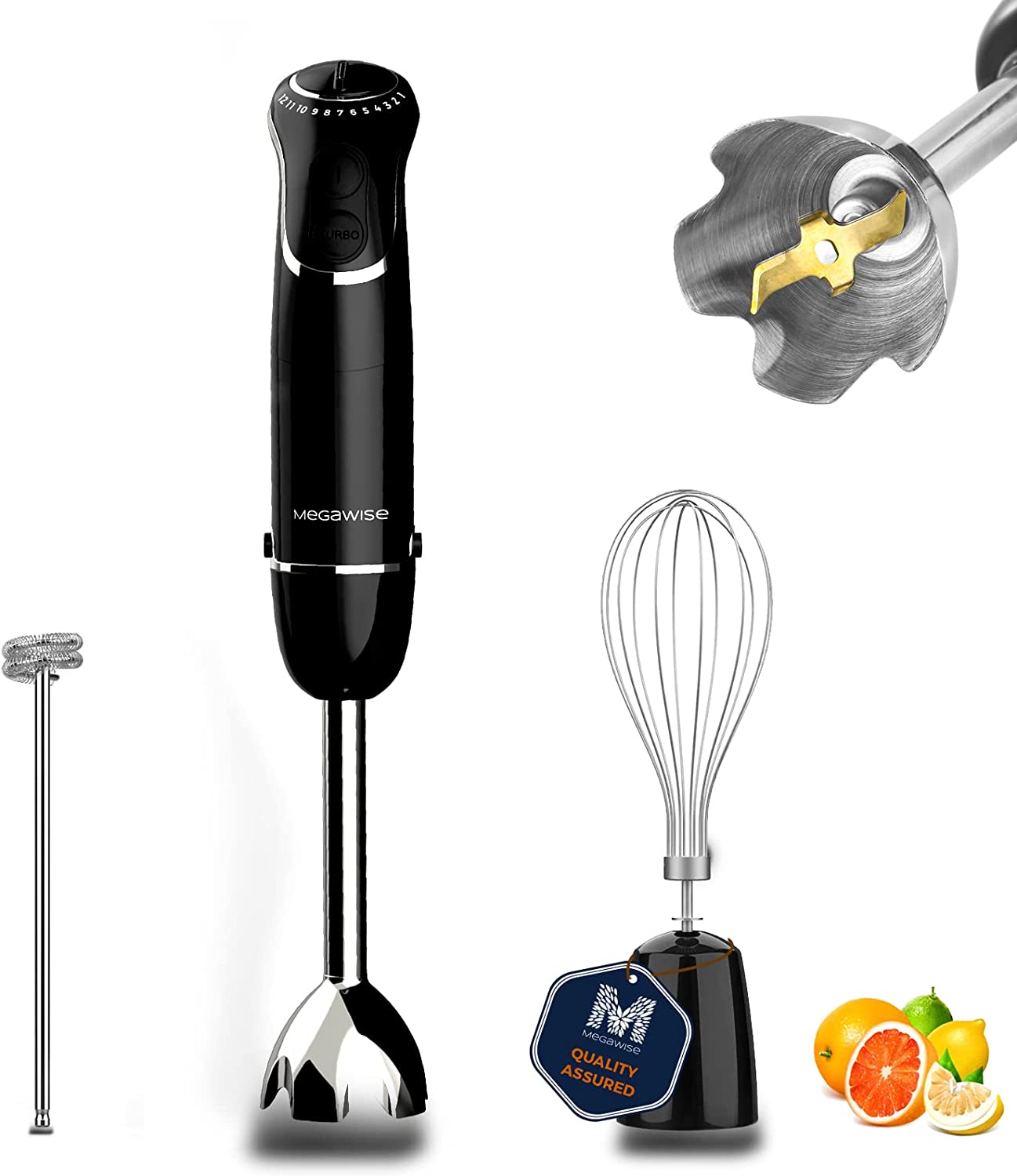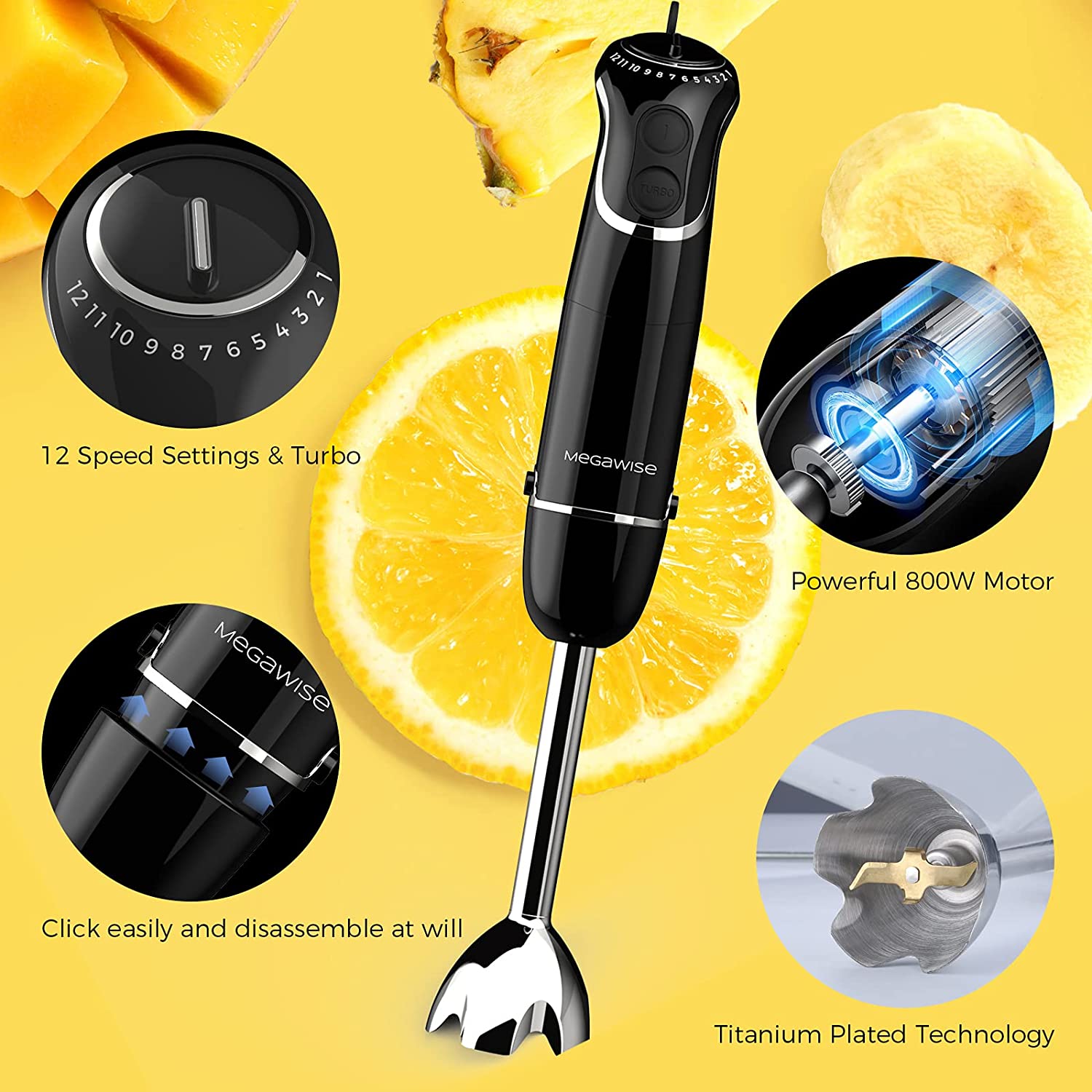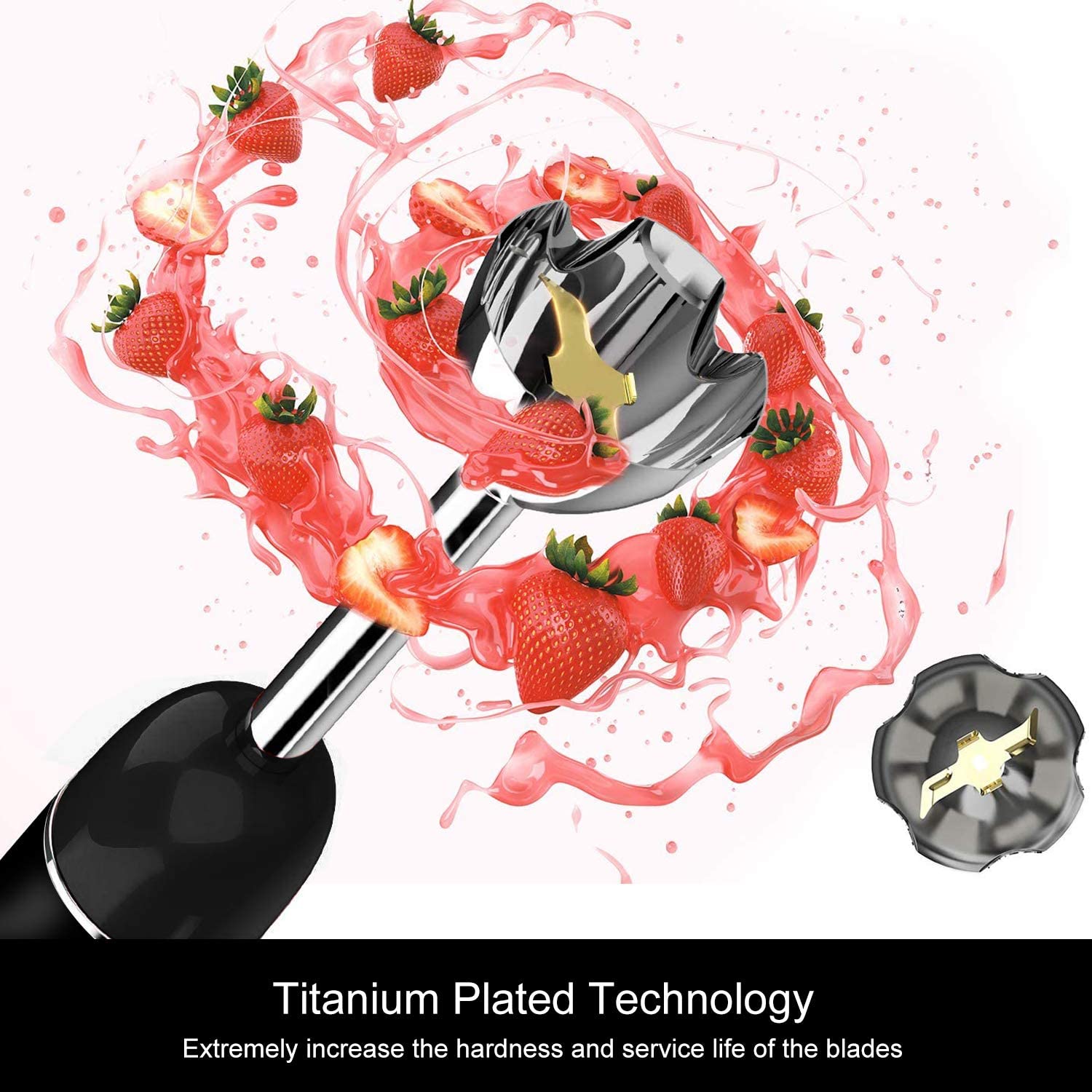 MegaWise Pro Titanium Reinforced 3-in-1 Immersion Hand Blender, Powerful 1000W with 80% Sharper Blades, 12-Speed Corded Blender, IncludingWhisk and Milk Frother (3-in 1 Black)
In stock
Description
💞Powerful 1000W Full Copper Motor 💞: The new generation MegaWise immersion blender comes with a 1000W motor, which is more powerful than most other hand blenders on the market and offers 3 times better blending performance. It makes your food preparation process fast and easy.

💞Titanium Reinforced Cross Blades 💞: Enhanced sharpness and durability of the blades--no more worries about blade failing. Perfect for making baby food, smoothies, milkshakes, dips, soups, and more.

💞12 Speeds + TURBO Boost 💞: This blender has the right speed for all of your blending tasks. You can slowly increase the speed to get the optimal speed without splashing. Use TURBO mode to easily blend tough ingredients.

💞 Ergonomic Design + Easy to Clean 💞: The ergonomic handle gives a non-slip and comfortable grip when continuously blending ingredients. All attachments (excluding the motor part) are detachable, easy to clean, attachments dishwasher safe (without the main machine header) and BPA free. This blender is fully ETL certified.

💞Mega Support💞24/7 Live Chat Support | FREE upgrade to FULL-Replacement Guarantee--no need to return. We treat you like family and want you to be happy!

With any questions, please reach out to us, and our wonderful people will be there for you.
1. Plug the cable of your cell phone or tablet into one of the two USB charging ports. 2. Press the power button.