Home
/
All Products
/
MEGAWISE 3-in-1 Immersion Hand Blender: Powerful 800W, 12-Speed Stick Blender with Sturdy Titanium-Plated Stainless-Steel Blades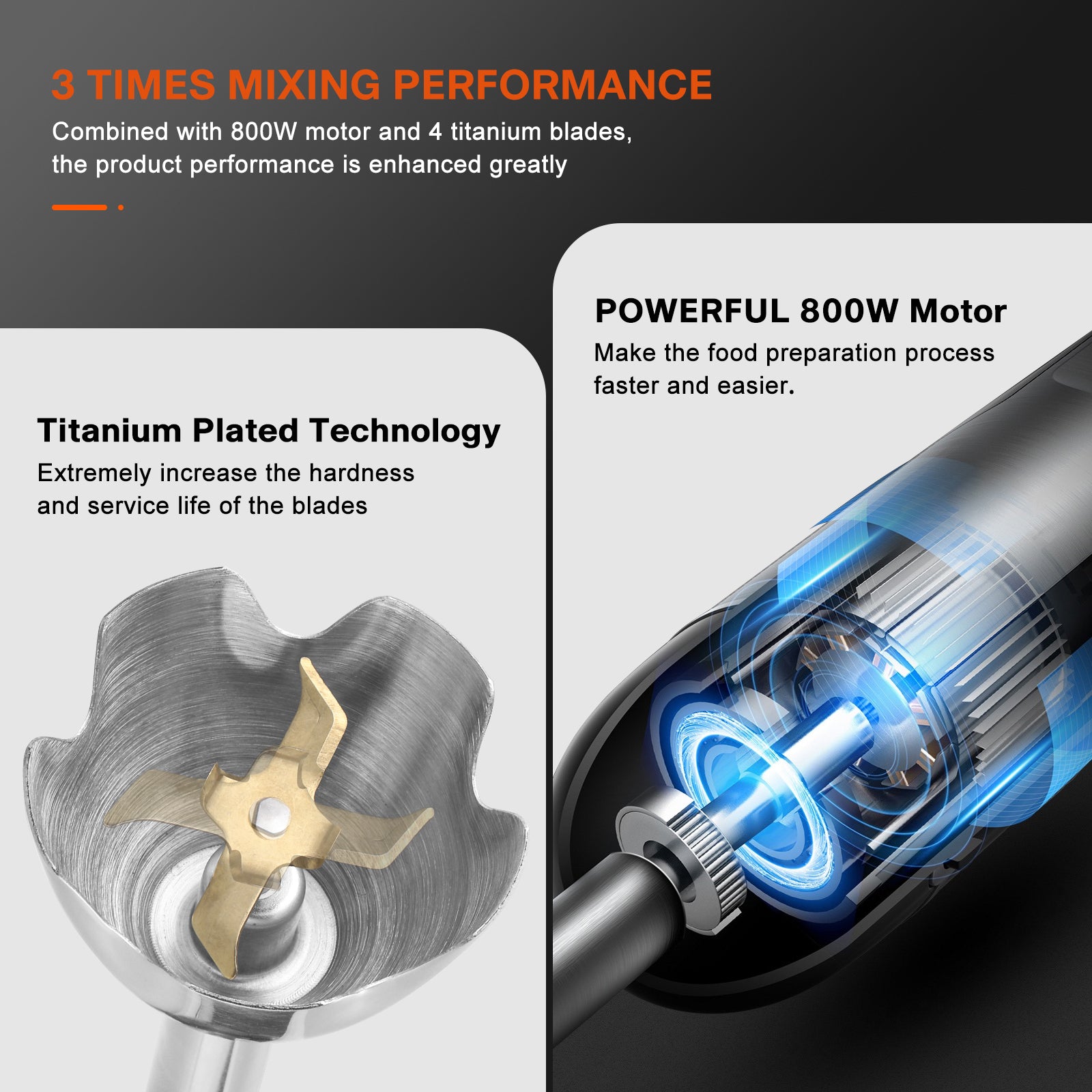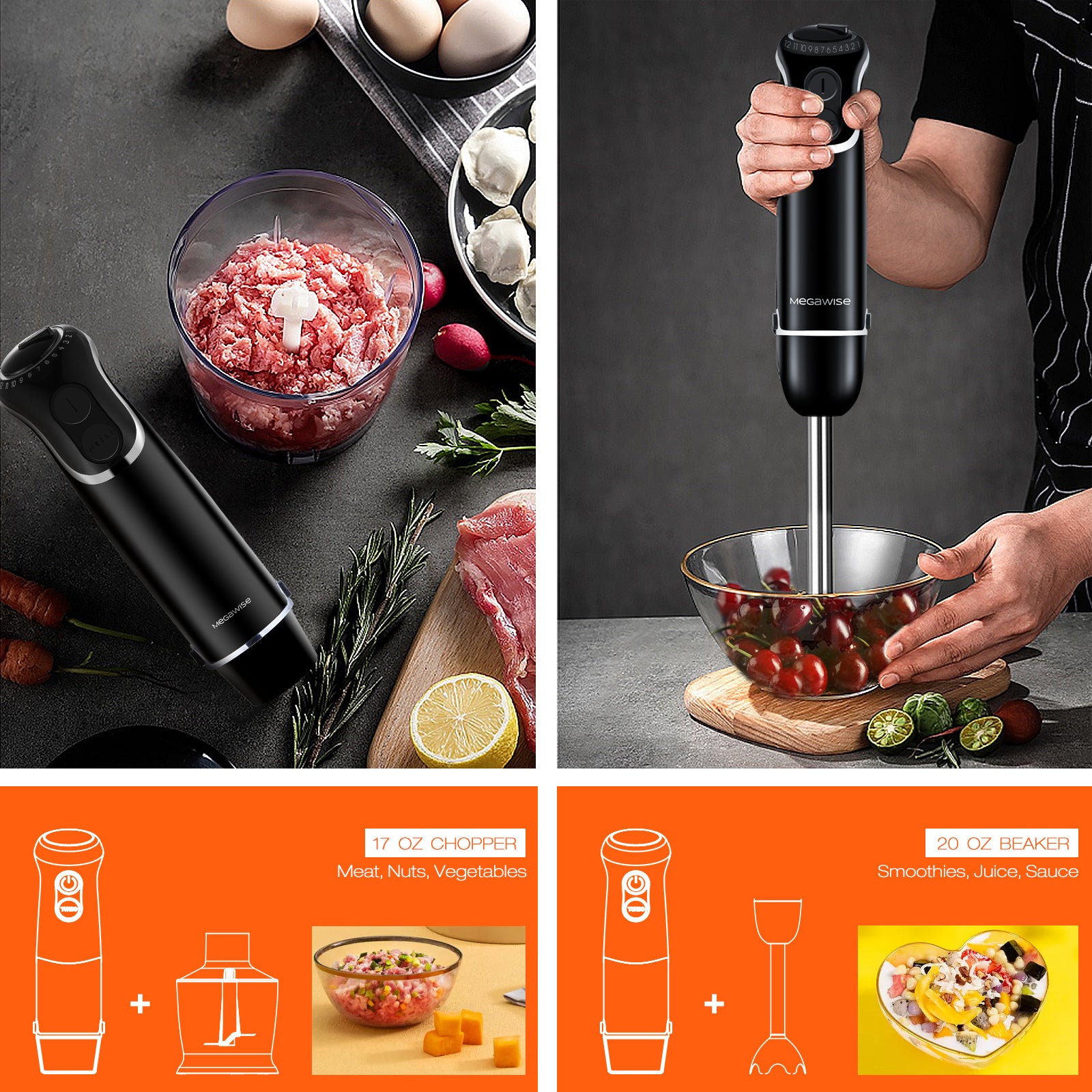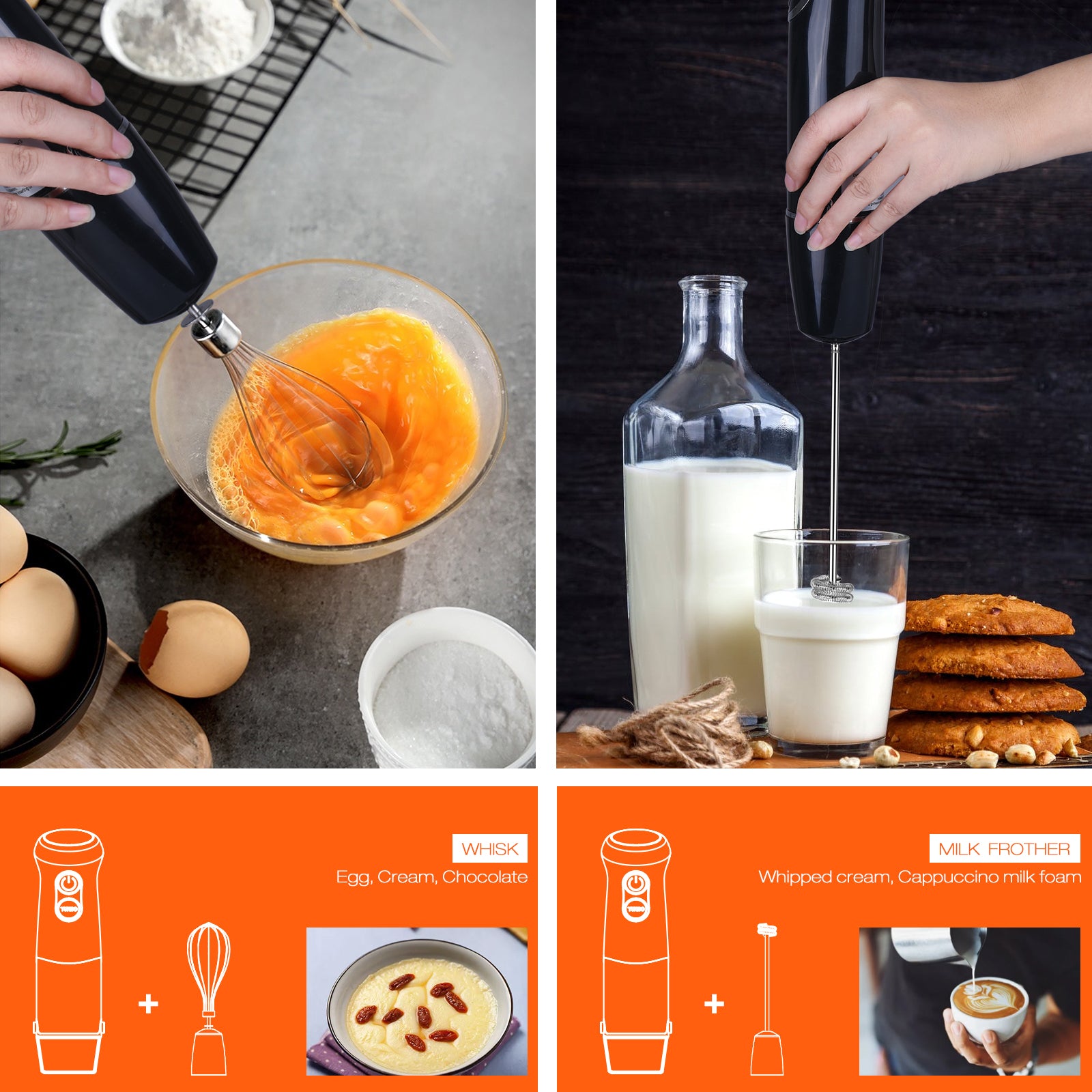 MEGAWISE 3-in-1 Immersion Hand Blender: Powerful 800W, 12-Speed Stick Blender with Sturdy Titanium-Plated Stainless-Steel Blades
In stock
Description
【POWERFUL 800W FULL COPPER MOTOR】 The new generation MegaWise immersion blender comes with an 800W motor, which is much more powerful than most traditional hand blenders, offering 3x better blending performance. It makes the food preparation process faster and easier, providing you with a unique culinary experience. Whether you're chopping nuts, mashing potatoes, or cutting hard ingredients, it's perfect for handling these tasks efficiently.
【TITANIUM REINFORCED CROSS BLADES】 Designed to significantly enhance hardness and extend the blade's lifespan, these blades eliminate concerns over breakage or falling. Ideal for preparing baby food, they can rapidly blend ingredients to create smoothies, milkshakes, and soups.
【12 Speeds + TURBO Boost】 Customize your blending with 12 adjustable speeds to achieve the perfect texture for every task. Gradually increase speed for optimal consistency and mess-free preparation. For tackling tough blending challenges, simply activate the TURBO button to unleash the blender's maximum power.
【HUMANIZED DESIGN & EASY TO CLEAN】 With an ergonomic handle designed for non-slip comfort during continuous blending, this hand mixer ensures a firm grip. The detachable attachments are simple to clean and certified chemical-free with ETL certification. Additionally, they are dishwasher safe and BPA-free, offering both convenience and peace of mind.
【12-MONTH WARRANTY】 Trust in our 12-month warranty, supported by a dedicated after-sales team, making you buy with confidence. Contact us 24/7 for any issues, and we'll promptly provide a resolution.
1. Plug the cable of your cell phone or tablet into one of the two USB charging ports. 2. Press the power button.