Home
/
All Products
/
MegaWise Vortex Top-fill Design humidifier, Touch Screen with Backlit display, 1.18 gal ultra-fine mist humidifiers with Auto Shut-off, Adjustable Mist Output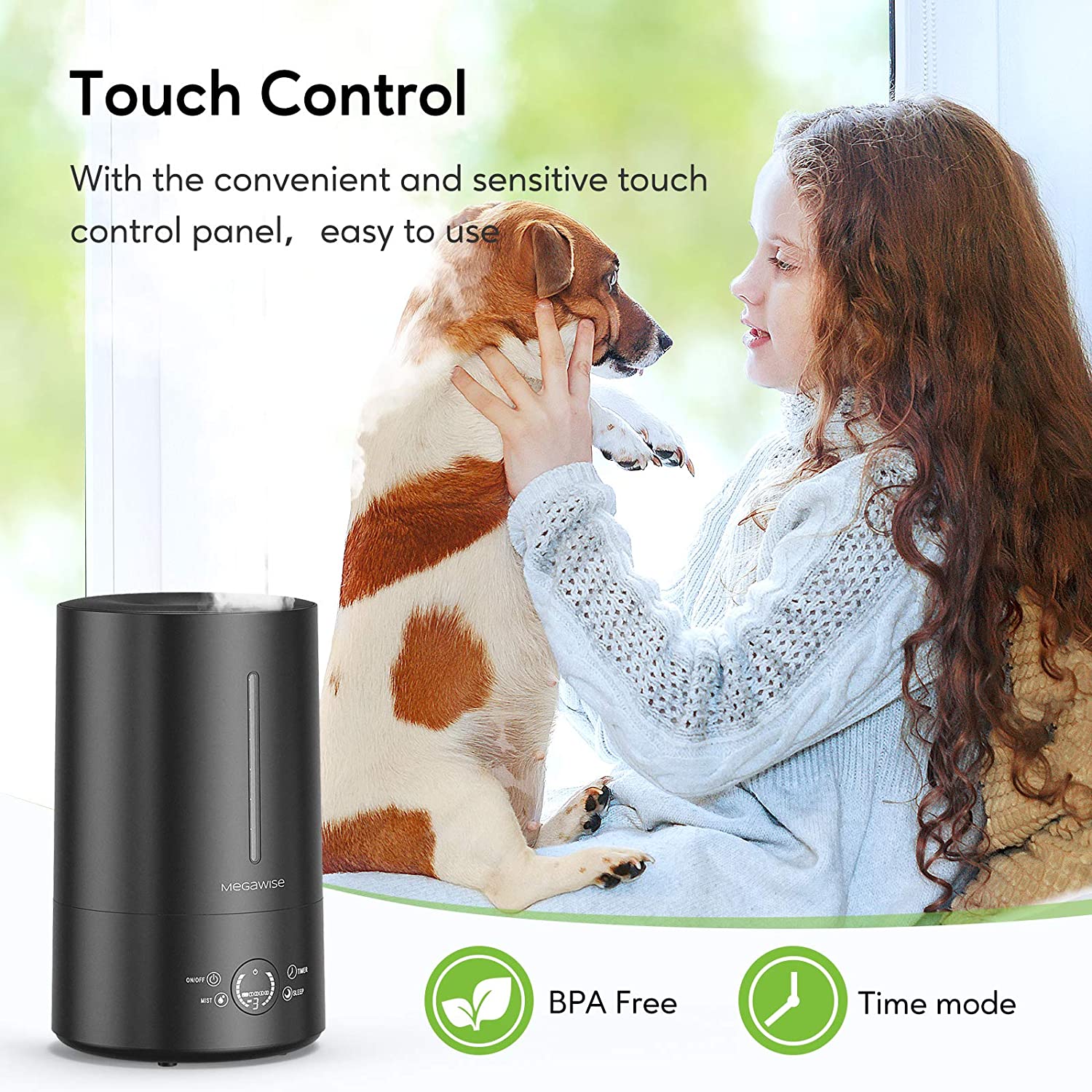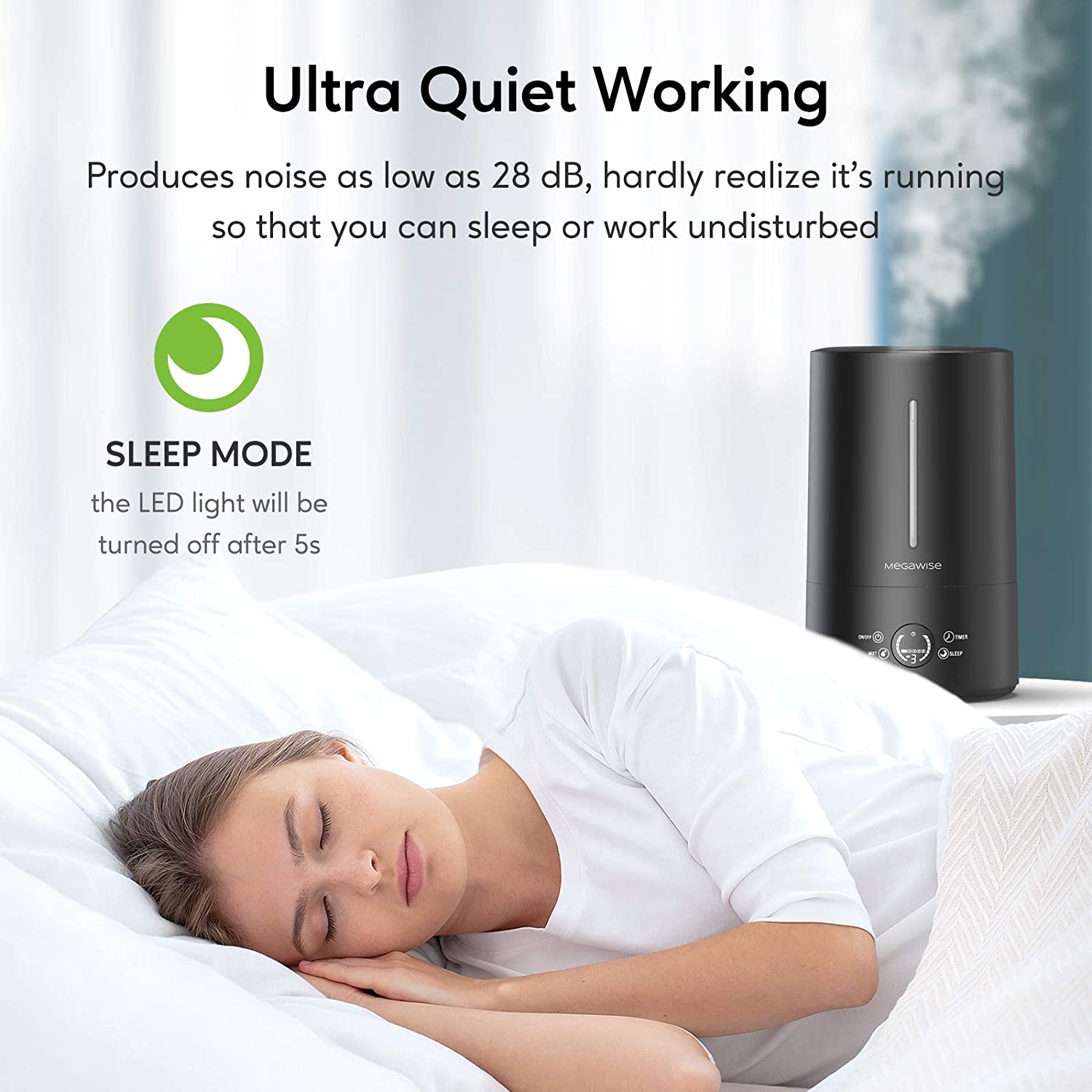 MegaWise Vortex Top-fill Design humidifier, Touch Screen with Backlit display, 1.18 gal ultra-fine mist humidifiers with Auto Shut-off, Adjustable Mist Output
In stock
Description
√ 6.89in Top water inlet: Top-fill design, allows you to refill and clean the machine with ease and convenience. There won't be any spill when filling, and you can fit your hand into the tank to clean it thoroughly

√ 4.5L Large capacity tank: Holds 4.5L/1.18Gal of water for continuous cool mist for up to 40hrs, no need to frequently refill, designed to humidify the air in rooms up to 20-30 m² / 215-322 ft²

√ 3 Mist Levels: Efficiently delivers a comfortable environment in your home with an ideal humidity between 40% and 60% by 3 mist levels, catering for different applications like bedroom, living room, study, or office, perfect for those suffering from colds and dry skin

√ ULTRA-QUIET & SLEEP MODE - Ultrasonic humidifier runs at 28 dB. (You won't feel noisy even when putting it on your nightstand). Press the sleep button to enter into the sleep mode. The LED light will be turned off after 5s

√ Safety & Timer: Easy to set up 1/2/4/8 hours timer. When time is up, the unit will automatically turn off to ensure your safety and preventing any damage to the machine. It can also auto turn off when the water level is low or the water tank is removed.
Download Product Manual
1. Plug the cable of your cell phone or tablet into one of the two USB charging ports. 2. Press the power button.